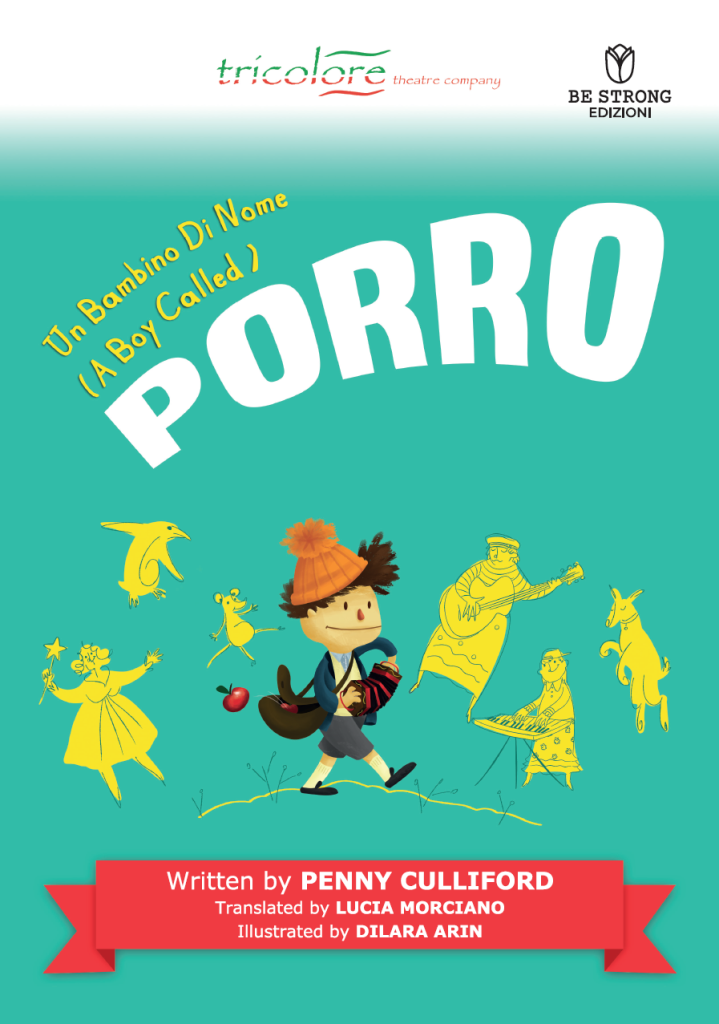 The book of the play, Un Bambino Di Nome (A Boy Called) Porro, is now available to buy online!
It's a magical tale of transformation in English and Italian, to encourage and reassure children of their worth and talent and to look for kindness in unexpected places. For children aged 8 – 12.
If you live in the UK and have a PayPal account, just click the button below to buy the book for £18.24.
(£13.50 plus £4.74 shipping).
NB: THIS OFFER IS ONLY OPEN TO UK RESIDENTS.
People outside the UK can purchase the book direct from the publisher, Be Strong Edizioni.