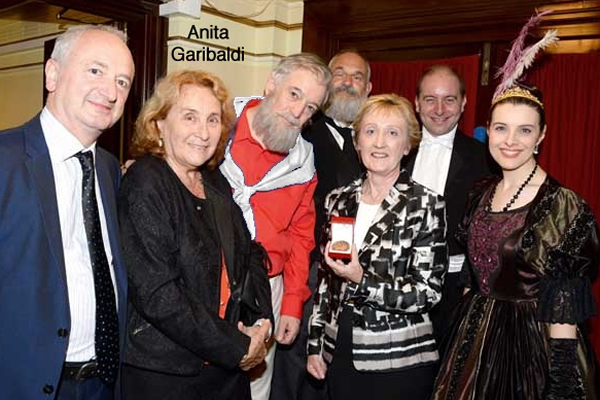 During 2014, Tricolore Theatre Company took part in two major events to commemorate the Guiseppe Garibaldi's historic visit to London in 1864.
The Worshipful Company of Fishmongers granted honorary freedom of the Company to General Garibaldi during his visit to London in April 1864. Tricolore re-enacted the event (picture below) during a Reception and Dinner at Fishmongers Hall in April 2014.
General Garibaldi was also honoured at Freemasons' Hall in Convent Garden. Here too, Tricolore perfomed a re-enactment in June 2014, in the presence of Anita Garibaldi, at the opening of an exhibition to mark the centenary.
Tricolore's actors on these occasions were Edmund Dehn, Gregory Cox, Phil Gerrard and Nadia Ostacchini.