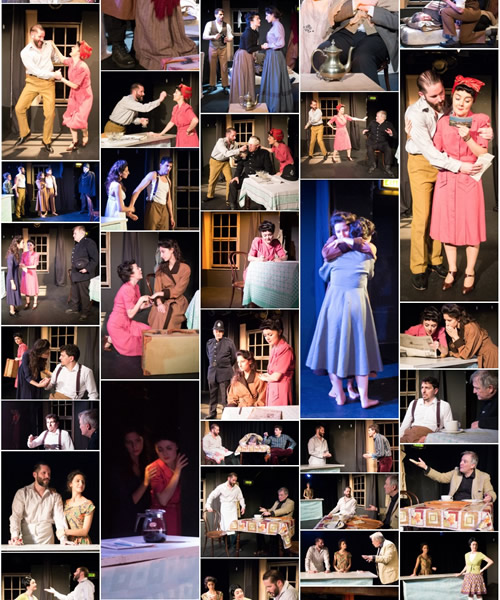 One Street, One Family, Three Stories.
Saffron Hill, written to commemorate the 150th Anniversary of The Mazzini Garibaldi Club and the 150th Anniversary of Giuseppe Garibaldi's visit to London in 1864, received its premiere production at The Pleasance Theatre, Islington in October 2015, directed by Anthony Shrubsall.
Tricolore would like to thank The Mazzini Garibaldi Foundation, whose generous sponsorship made this production possible.
Tricolore also gratefully acknowledges the support of its food and drink sponsors, who provided wonderful hospitality during the Pleasance Theatre run of the play. See the links page for details of sponsors and links to their respective websites.
Saffron Hill is a new play in three scenes by Penny Culliford that follows the lives and fortunes of generations of a fictional family in Saffron Hill, Clerkenwell from the 1870s to the 1960s. The play explores, through the eyes of this family, the issues, attitudes and music of the times.
Although based around historical events, this is very much the stories of the personal lives, loves and losses of Italian immigrant families living in this area.
Reviews and Commendations (PDF)
RAI Italia TV Documentary featuring Tricolore & Saffron Hill