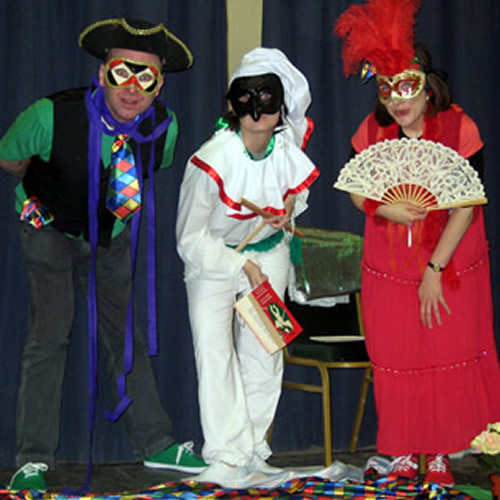 Tricolore is a professional theatre company based in London and dedicated to the promotion of international culture, literature and language.
The company first appeared at the Italian Cultutal Institute in February 2008, giving performed readings of three short plays by Pirandello, newly adapted by Robert Cohen.
Tricolore's work has continued its broadly (though not exclusively) Italian theme, celebrating the work of Italian poets and playwright, and offering bilingual (English & Italian) productions for both children and adults.