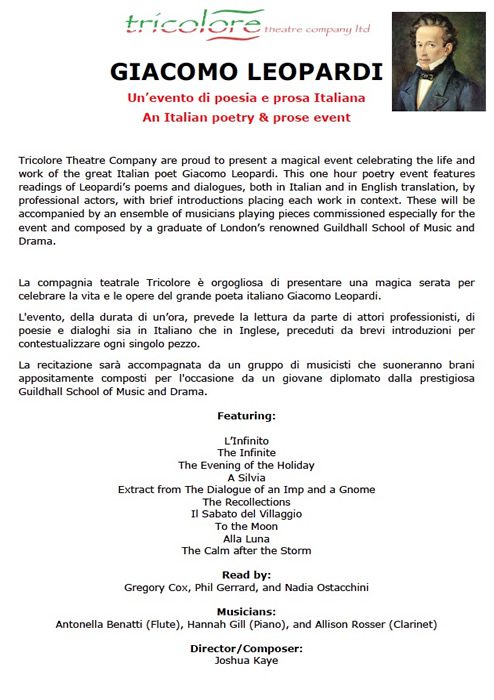 Tricolore presented a celebration of the life and work of the great Italian poet Giacomo Leopardi at the Italian Cultural Institute in September 2009. This one-hour poetry event featured readings of Leopardi's poems and dialogues, both in Italian and in English translation: L'Infinito, The Infinite, The Evening of the Holiday, A Silvia, Extract from The Dialogue of an Imp and a Gnome, The Recollections Il Sabato del Villaggio, To the Moon Alla Luna, and The Calm after the Storm.
The readers were Gregory Cox, Phil Gerrard and Nadia Ostacchini.
Leopardi's work was accompanied by music specially composed for the occasion. Antonella Benatti (Flute), Hannah Gill (Piano), and Allison Rosser (Clarinet) were directed by the composer, Joshua Kaye.