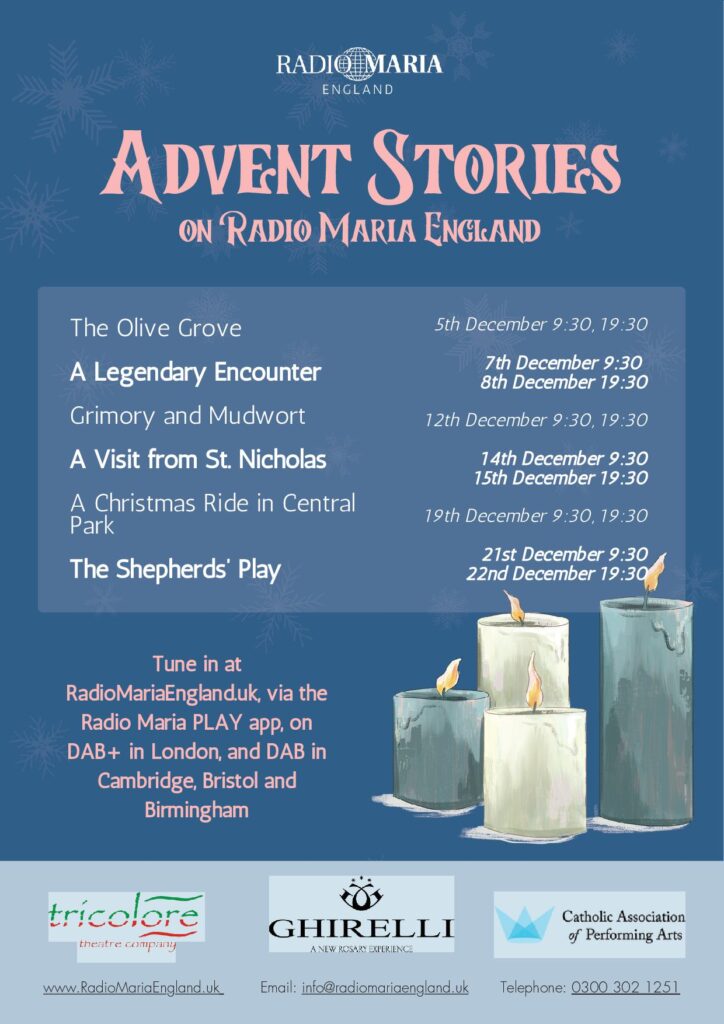 A selection of short plays will be broadcast in the run up to Christmas 2023. From 5 December up to 22 December, a short play or poem will be shared with Radio Maria England listeners every week.
Tricolore Theatre Company organised the readings and Nadia Ostacchini is a reader. Two of the plays were written by Tricolore's longstanding writer Penny Culliford.
The plays are varied and all have a heartwarming feel that will help listeners to get into the Christmas spirit. They include a sleigh ride with a wayward Santa, a conversation between two shepherds and an angel, a haunting encounter among the olive trees, a historic meeting on the eve of a battle, the exchange of letters between two devils and the traditional Christmas poem "A Visit from Saint Nicholas".
The readings were sponsored by The Catholic Performing Arts Association and Ghirelli Rosaries, an Italian jewellery company who has been producing luxury rosaries and jewellery in northeastern Italy for the last 35 years.